Having surpassed the 1 billion user mark, TikTok is rapidly becoming the most used Social Media platform to date! Are you the new kid on the Tok?
When TikTok started, it was geared towards kids, tweens, and teens to show off dance moves and lip-syncing. Now, you will find people of every age group singing, dancing, giving advice, telling stories, and advertising.
It is anticipated that TikTok will be the next big thing in marketing. With the "TikTok made me buy it" trend out there, it's no wonder. Influencers have been on Social Media platforms like Instagram, Facebook, Twitter, and Snapchat for years. It was only expected that influencers would flood the platform with the introduction and rapid upswing of TikTok. 
The Power of TikTok
What's great about this platform, anyone can be an influencer. Why is that a great thing? People are more willing and open to buying something used and reviewed by a peer. If viewers can relate to whoever is showcasing an item, they are more likely to purchase it. 
In addition, TikTok has opened up an entirely new way of marketing, advertising, and selling for small business owners who may not be able to afford a website or storefront financially.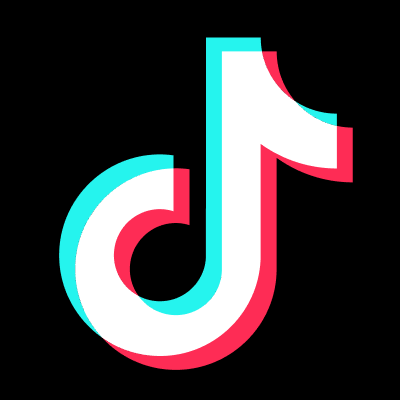 We can scroll the "For You Page" for five minutes and see maybe 1-3 small business owners selling handmade goods. The audience loves it when they also show the processes behind making their products. This allows the merchants to display the work that is put into what they are creating. There are a lot of people saying, "I can make that for less." But is it true? You're paying not just for an item but a service. Someone's time and effort are being put into something you have requested. In a lot of instances, you're purchasing a one-of-a-kind item. 
TikTok has become a great source of entertainment as well. The users can find many videos that can pull them out of a sad, upset, or mad state. With people listening to streaming music services over the radio, new songs or artists now have a platform where they can be heard and go viral. 
TikTok has also become a platform that can bridge the generation gaps between parent and child; in some cases, grandparent, parent, and child. If you're a Gen-X or older Millennial with a Gen-Z child, you may be completely lost with some of the jargon (as every parent ever was with their child, of all generations); you can use it as your translator!
When TikTok first started, many people were on the fence about it, but now, they realize how their first assessment was very inaccurate. The audience can discover many interesting people, great tutorials, wonderful storytellers, and artists in several media branches.
Don't be the New Kid on the Tok with The AD Leaf
Here at The AD Leaf Marketing Firm, we have a team of experts ready to assist you with your TikTok strategy tailored for your business. You can call us at 321-255-0900 or fill out our contact form! We are just a click or call away if you want more information on integrating TikTok into your business's marketing plan.